Financial Aid Calculators
Our commitment to undergraduate students and their families is simple: to ensure that cost is not a barrier to achieving a world-class education. We view financing a college education as a partnership and expect that students and families will contribute at least a portion of their own funds to cover educational costs.
Please use the calculators below to see what this partnership might look like for your family. They will estimate your individual costs for undergraduate tuition and expenses, as well as your potential eligibility for certain types of financial aid.
For more information about USC Merit Scholarships, visit the Admission website.
MyinTuition Quick Cost Calculators
The MyinTuition Quick College Cost Estimator generates a quick estimate by asking just six questions about your finances. These estimates are designed to serve as starting points in helping you and your family determine your costs for one year at USC.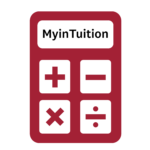 Prospective First-Year Students
Prospective Transfer Students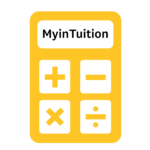 Transfer students should use the MyinTuition calculator, which was developed specifically to provide a more accurate financial aid estimate for prospective transfer students.
USC Net Price Calculator
The Financial Aid Calculators provides a more in-depth look at your potential eligibility for need-based aid, factoring in information based on your most recent tax return. Financial Aid Calculators is based on students who enter college as first-year full-time undergraduates.
Prospective First-Year Students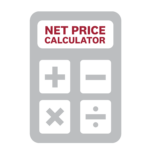 Please be aware that these are estimates only and are not a guarantee of the financial aid you may actually receive. These tools cannot simulate nor replace a full, professional review of an admitted student's financial aid application.
For more information: College Scorecard